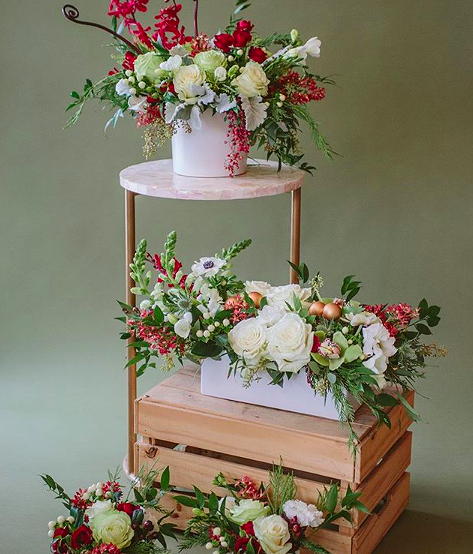 LA flower shops are open for curbside pick up and delivery! Bring a cheerful breath of spring into your home with some fresh cut blooms! A colorful floral display is the perfect accent piece, creating a vibrant focal point for your tabletop, desk, or counter. Add an unexpected pop of color to a living room corner. Cheer up your kitchen with a hanging basket bouquet. Or indulge yourself with a vase full of tulips at your bedside. Check florist websites for curbside pick up and delivery details.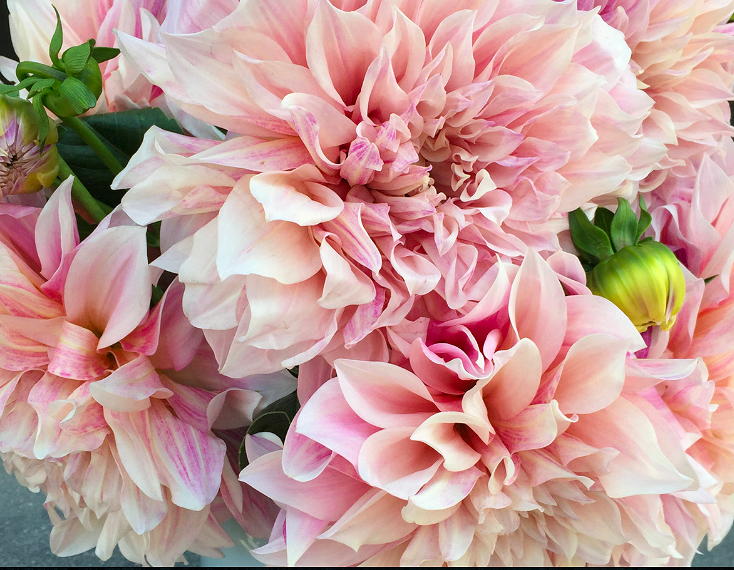 Dewy Flowers The Original Farmers Market 6333 West 3rd St. #624-p Los Angeles, CA 90036
Established in 2011, Dewy Flowers specializes in terrarium plants, as well as fresh cut flowers. Known for their small cacti gardens and succulent arrangements, each display is meticulously handmade, using the best horticulture practices. The arrangements come in various sizes and shapes, with custom orders available. Free delivery in LA. Text, call or email to order.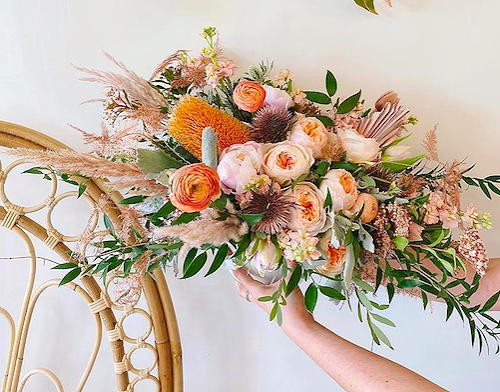 WildFlora The Original Farmers Market 6333 W 3rd St. #708, Los Angeles, CA 90036
Owned and operated by brother and sister duo Alexandra and Mike Scholtz, WildFlora specializes in stunning floral arrangements while also offering a wide variety of plants, gifts and home decor.Their mission is to offer floral designs, plants, terrariums, and environmentally friendly products, all keeping the ecosystem in mind. The shop is currently closed, but they offer curb-side pickup and deliveries.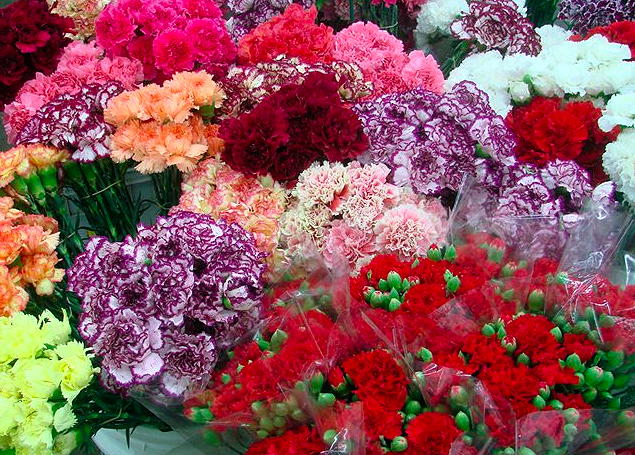 Los Angelesl Flower District 766 Wall Street, Los Angeles, California 90014
The Los Angeles Flower District includes both The Original Los Angeles Flower Market, The Southern California Flower Market, and approximately 200 adjacent wholesale and retail floral businesses, shops, malls and marts within the surrounding six-block area. Established nearly 100 years ago, the Los Angeles Flower District has grown to become the single largest and most successful wholesale floral district in the entire United States.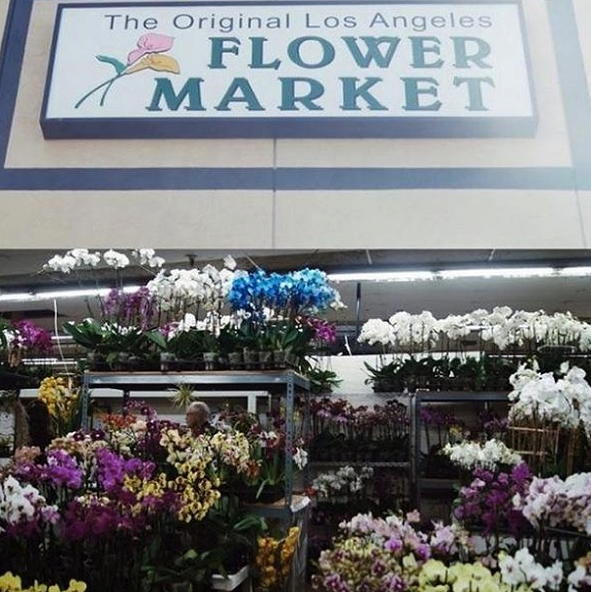 The Original Los Angeles Flower Market 754 Wall St. (between 7th and 8th) Los Angeles, CA 90014
Located in the heart of the Los Angeles Flower District, The Original Los Angeles Flower Market is an expansive indoor floral marketplace that's open to both the trade and the general public. Virtually every in-season, commercially sold variety of cut flower is available here from growers all over the globe. The selection, quality, and pricees are quite remarkable for floral industry professionals and consumers alike. The Original Los Angeles Flower Market is open to the public and wholesale. Please see hours of operation for more information.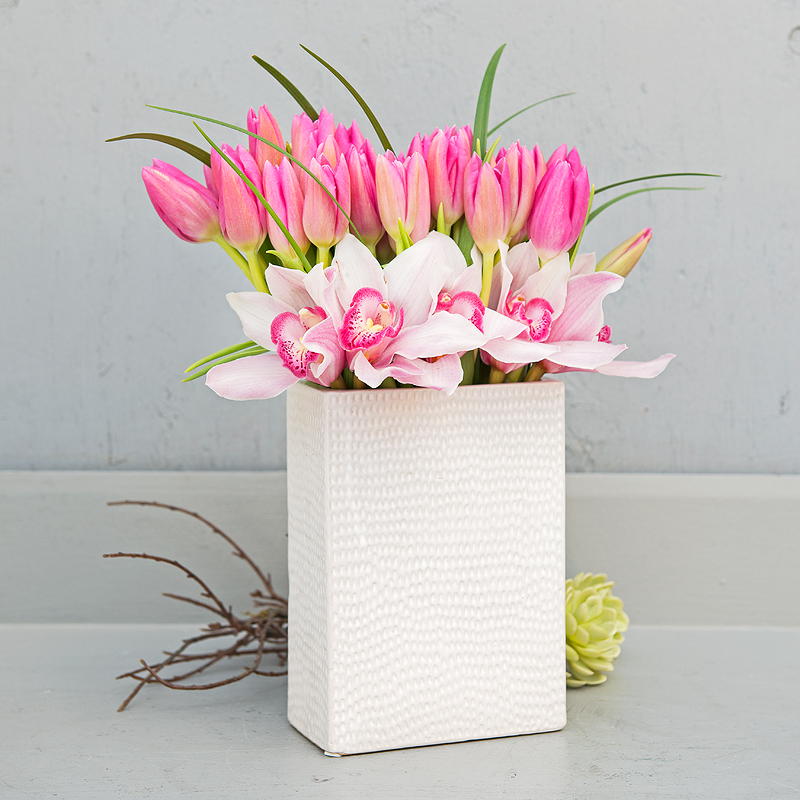 La Fleur by Tracy 3453 W 8th St. Los Angeles, CA 90005
With over 28 years experience as a floral designer, La Fleur by Tracy specializes in weddings and special events, but the arrangements are so lovely, you'll want to take one home! Treat yourself to the Tulips Pink & Cymbidium Orchids bouquet – a picture perfect vision in pink and white! To schedule a personal consultation or order for delivery call (213) 487-6487 or email [email protected]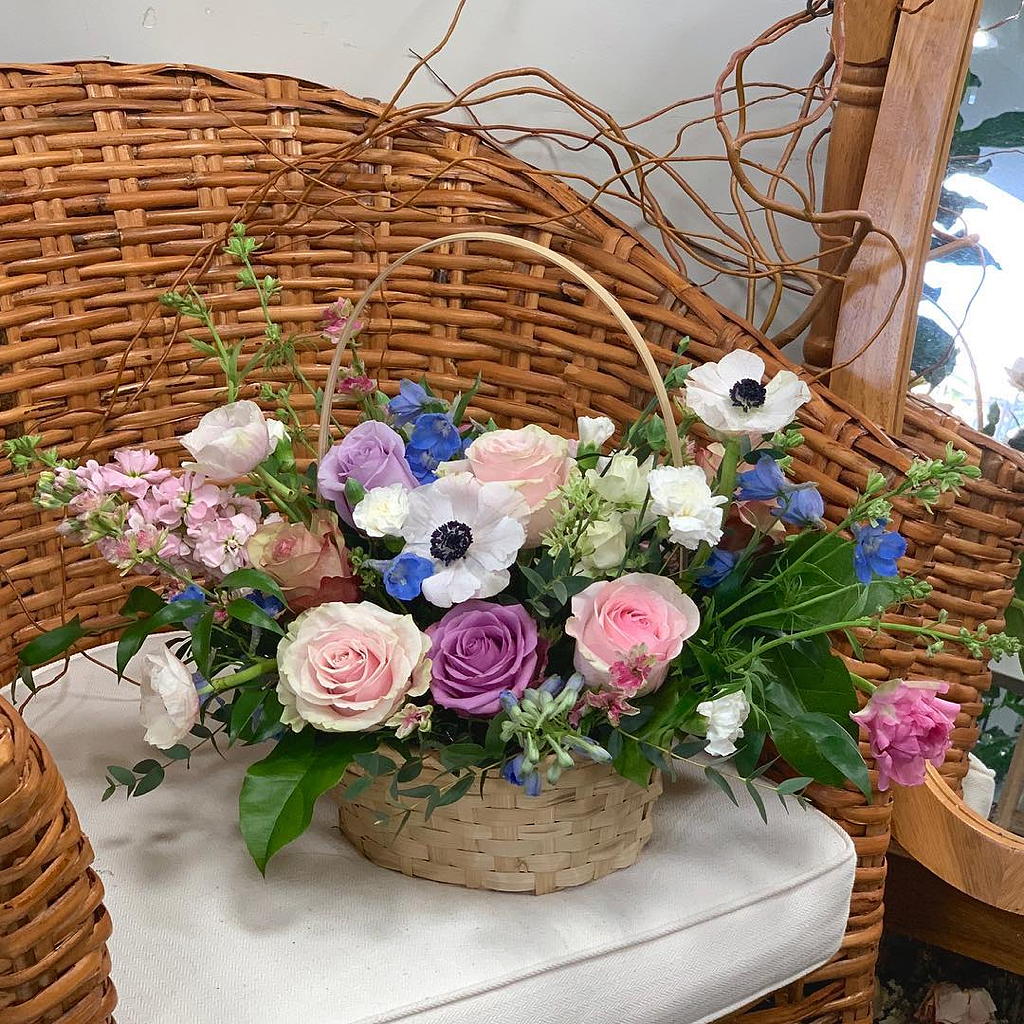 Gaju Flower 450 S Western Ave. #215a Los Angeles, CA 90020
Guji Flower is a small unique shop offering custom floral designs and arrangements for all occasions, served with a personal touch. In addition to flowers, Gaju also presents an array of small cacti, succulents, and mini dried bouquets, ready to purchase.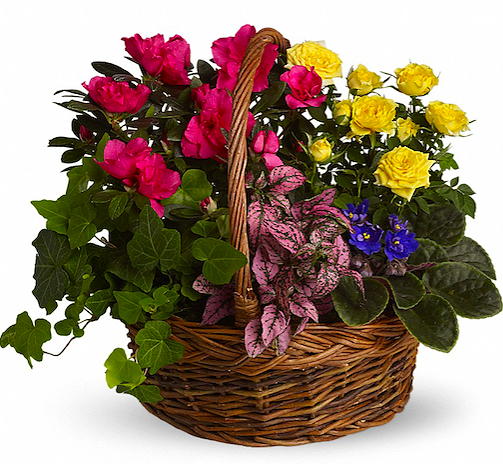 Angie's Flowers 3435 Wilshire Blvd #110 Los Angeles, CA 90010
Angie's Flowers is a full-service, locally owned shop offering floral arrangements in a range of styles, along with gifts and plants. We love their Blooming Garden Basket – a sweet, bright flurry of colorful fresh plants to brighten your home or send as a special gift. Purple African violet, yellow rose plant, pink azalea, hypoestes and ivy plants are all nestled in a round basket with handle for a charming display.
Photo credits:
Photo #1: WildFlora
Photo #2: Dewy Flowers
Photo #3: WildFlora
Photo #4: Los Angelesl Flower District
Photo #5: The Original Los Angeles Flower Market
Photo #6: La Fleur by Tracy
Photo #7: Gaju Flower
Photo #8: Angie's Flowers