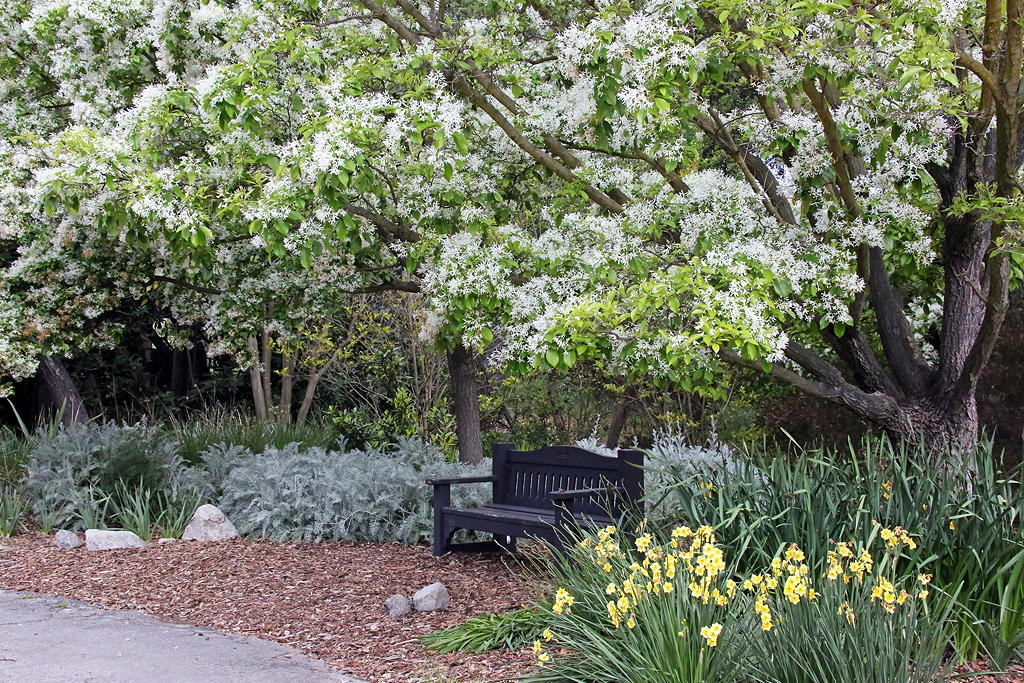 Warm sunny days are here and the great outdoors beckons! But you don't have to travel far to commune with nature – our city is a veritable Eden of urban parks, secret hking trails, mountain retreats, and gorgeous gardens! These lesser-known areas offer an intimate encounter with our local flora and wildlife, without the crowds. Descanso Gardens and LA Arboretum are open by reservation only, so you can plan your visit and take your time enjoying the flower show. So get off the beaten path and and discover LA's urban parks and secret trails!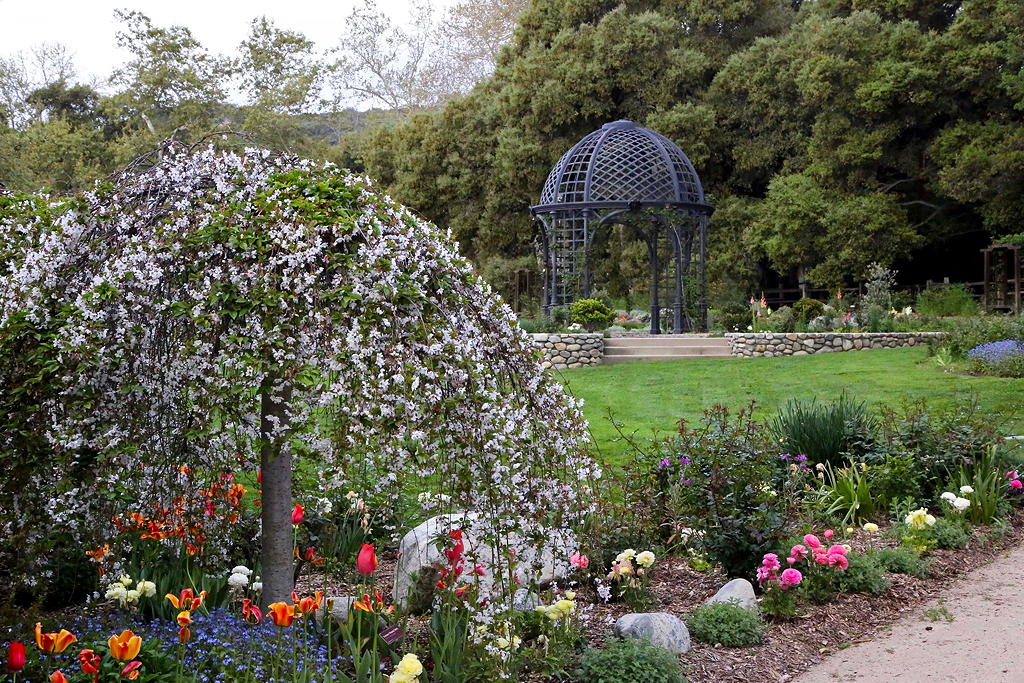 Descanso Gardens 1418 Descanso Drive, La Cañada Flintridge, CA 91011
Descanso Gardens is an urban retreat of year-round natural beauty, internationally renowned botanical collections, and spectacular seasonal horticultural displays, located just 20 minutes from downtown Los Angeles, The principal collections include California native plants and oak woodlands; one of the largest collections of camellias in the Western Hemisphere; a rose garden with specimens from all corners of the globe; and significant presentations of lilacs, maple trees, cherry trees and iris. Members can enter without an advance ticket, but visitors who are not members and guests not covered under a membership will need advance tickets with timed entry.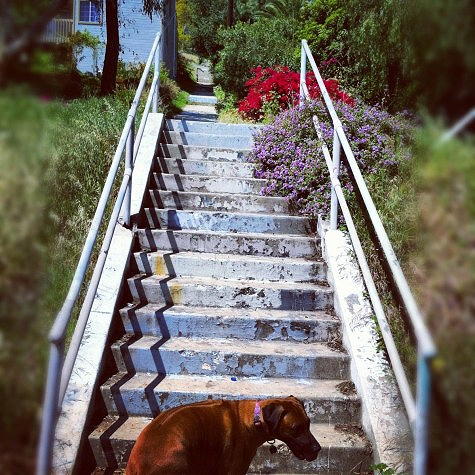 Corralitas Rail Path Allesandro Way & Lake View Avenue Echo Park 90039
The Corralitas Rail Path is a little known urban hike that follows an abandoned Pacific Electric Red Car Trolley line that used to run between downtown Los Angeles and the city of Glendale. Abandoned in 1955. this mile-long strip has been reclaimed by nature and is now a verdant woodland in the densely populated Los Angeles suburb of Silver Lake-Elysian Valley. Along the way, you'll see remnants of a 100-foot tall trestle bridge, old water/sewer infrastructure, abandoned stair platforms, and a steep hill covered with strange cement obelisks. Not recommended for night hiking!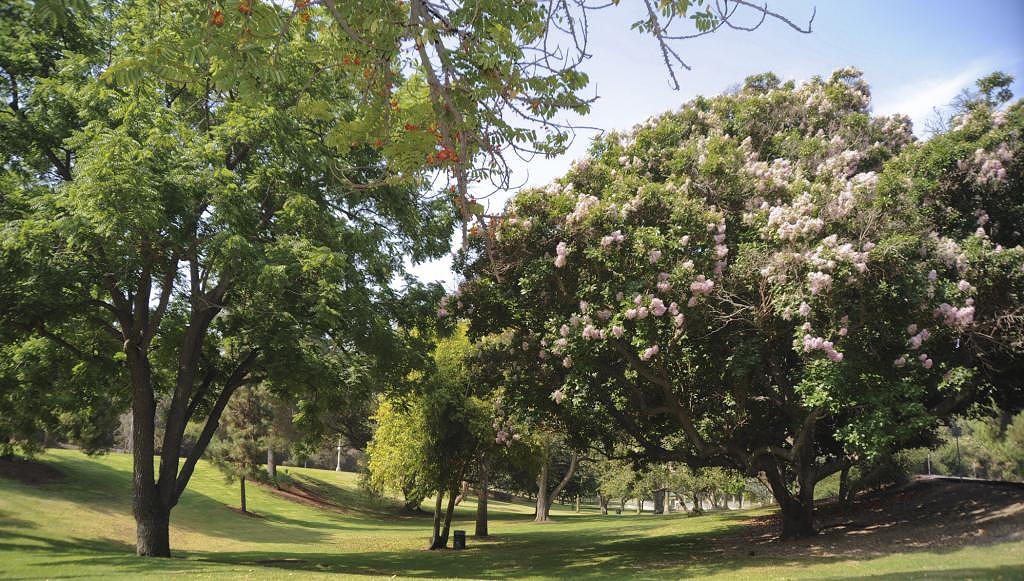 Elysian Park 929 Academy Road, Los Angeles, CA 90012
Elysian Park is the city's oldest public park, and at 575-acres, the second largest after Griffith Park. It is home to numerous historic sites, including the Los Angeles Police Academy and Barlow Hospital, which are linked by miles of walking trails. Founded in 1886 by the Elysian Park Enabling Ordinance, the park has a rich history that includes hosting the shooting competition for the 1932 Summer Olympics. Visitor amenities include a bike path, hiking trail, horseshoe pits, and a jogging path.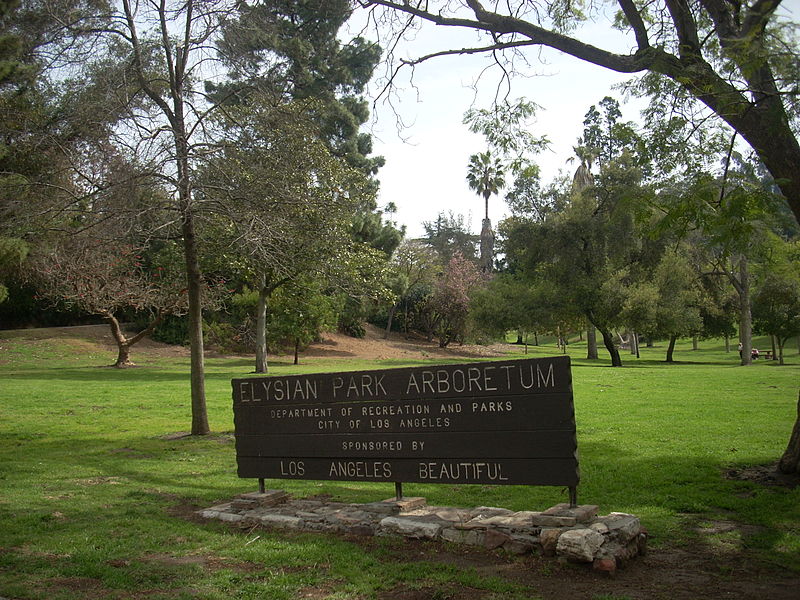 Chavez Ravine Arboretum Chavez Ravine Rd, Los Angeles, CA 90012
The Chavez Ravine Arboretum in Elysian Park, just north of Dodger Stadium, contains more than 100 varieties of trees from around the world, including what are believed to be the oldest and largest Cape Chestnut, Kauri, and Tipu trees in the United States. The Arboretum was founded in 1893 by the Los Angeles Horticultural Society, and planting of rare trees continued through the 1920s. Most of the original trees are still standing. The Arboretum was declared a Los Angeles Historic-Cultural Monument in 1967. Admission is free.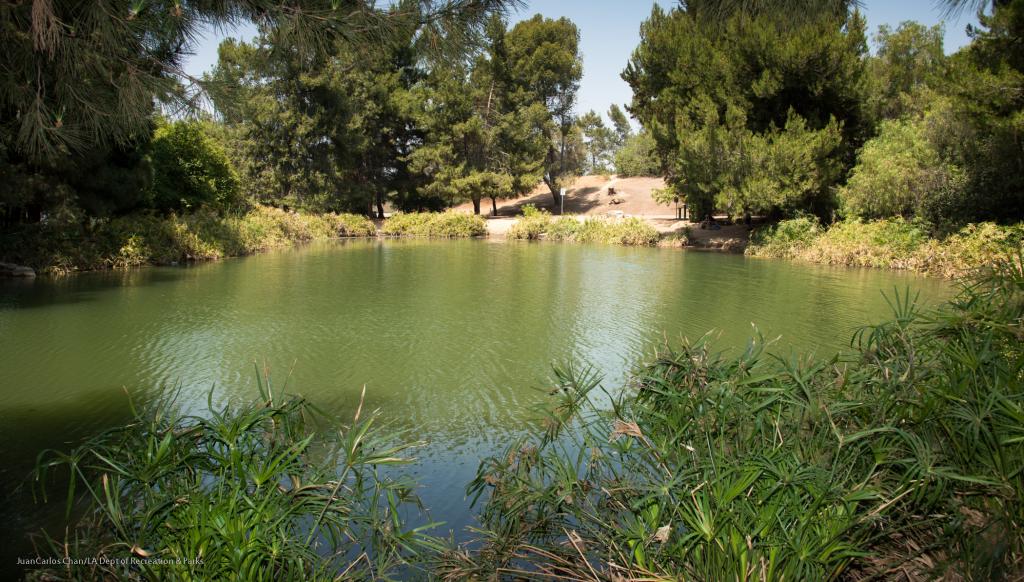 Earnest E. Debs Regional Park 4235 Monterey Road Los Angeles, CA 90032
If you're like most Angelenos, you've probably zoomed past this park just off the 110 Arroyo Seco Parkway countless times and never knew it was hiding in plain sight! Ernest E. Debs Regional Park, a 300 acre urban oasis on old ranch land in the Arroyo Seco neighborhood just northeast of downtown L.A., is the fourth largest park in the city of Los Angeles. More than half of the park is covered in walnut-oak woodland, grassland, and coastal sage scrub, and over 140 species of birds have been recorded.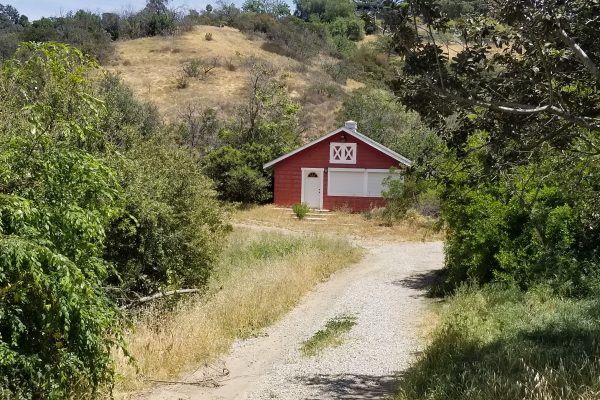 Elyria Canyon Park 1550 Bridgeport Drive Los Angeles 90065
Nestled on the southwestern slopes of Mount Washington, Elyria Canyon Park is a 35-acre nature park that provides a glimpse into the native habitat that once thrived in the hills near downtown Los Angeles. A network of trails meanders through lush groves of coastal sage scrub, chaparral, grassland and purple needlegrass. The park boasts one of the finest examples of California black walnut woodland in Southern California, with lovely trails that lead to vistas of the Los Angeles River, Griffith Observatory, and DTLA. The main entrance is located off Wollam Street in Glassell Park. Leave the paved road for a dirt path through thickets of sumac and bay laurel trees. Keep zigging and zagging until you reach a grassy bowl, where you'll find a bench and a welcoming drinking fountain. Walk a bit farther and to see a perfectly charming and totally unexpected little red farmhouse!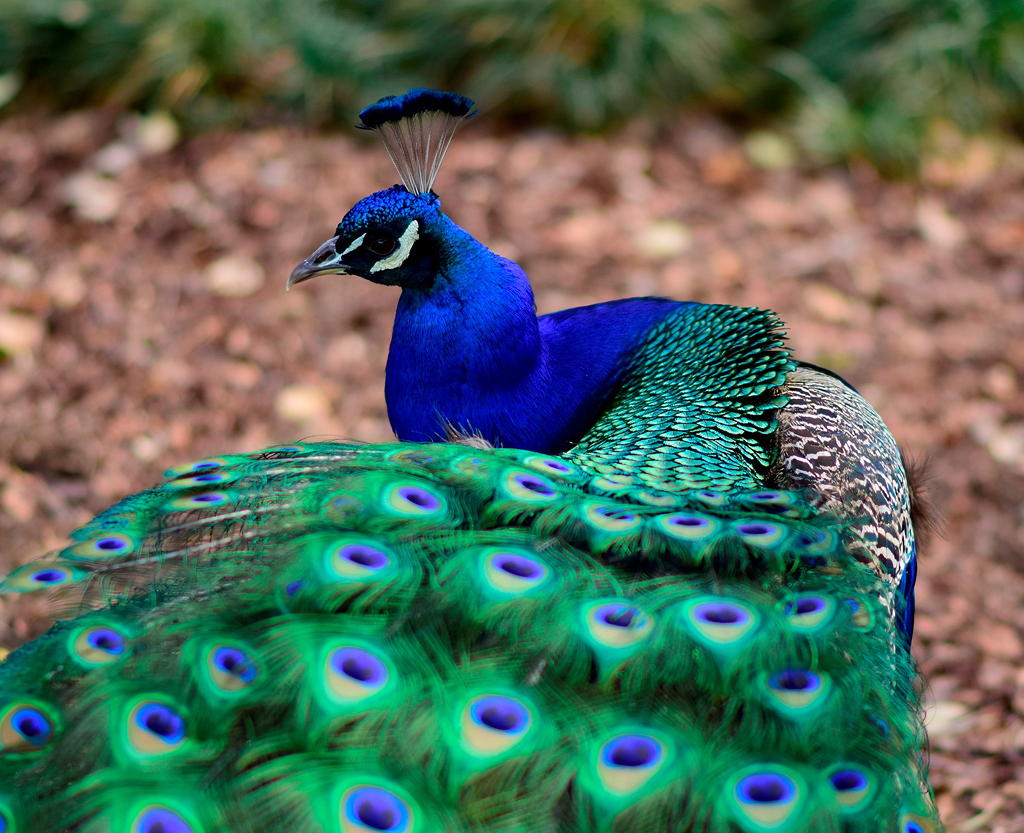 LA Aboretum 301 N Baldwin Ave Arcadia, CA 91007
The Los Angeles County Arboretum and Botanic Garden is a unique 127-acre botanical garden and historical site located in what was the heart of the historic Rancho Santa Anita in the city of Arcadia. Did you know the Arboretum is also an official wildlife sanctuary. In addition to the famous peafowl, visitors will see species of resident and migratory birds, aquatic creatures, as well as numerous species of small reptiles and mammals. Tickets are now limited to preserve safe distancing and all indoor spaces are closed. Members are required to reserve free tickets. Non-members must buy advance tickets online to ensure entry.
Photo credits:
Photo #1: Descanso Gardens
Photo #2: Descanso Gardens
Photo #3: Corralitas Rail Path/Chris Salvano
Photo #4: Los Angeles Department of Recreation and Parks
Photo #5: Los Angeles Department of Recreation and Parks
Photo #6: Earnest E. Debs Regional Park
Photo #7: Mountains Recreation & Conservation Authority
Photo #8: Los Angeles County Arboretum & Botanical Garden