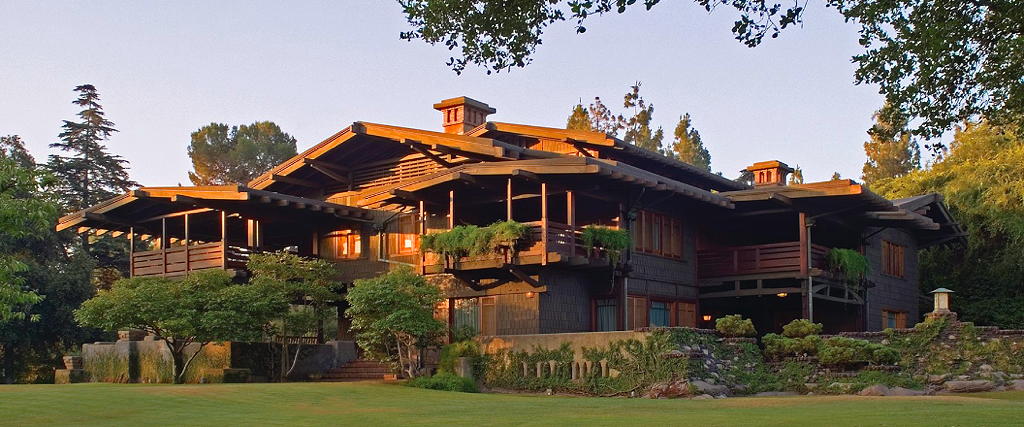 Los Angeles is home to some of the world's greatest cultural insitutions – and now you can enjoy them in the comfort of your own home! Virtually visit your favorite museums, listen to LA [email protected], tour architectural icons like the Gamble House and Hollyhock House, and hear LA Phil's Gustavo Dudamel broadcasting live from his own home! Spending more time in doesn't mean missing out – when you can virtually experience LA's greatest cultural institutions at home!
To access your virtual experiences, tap or click on each institution's name which appears in bold below. Enjoy!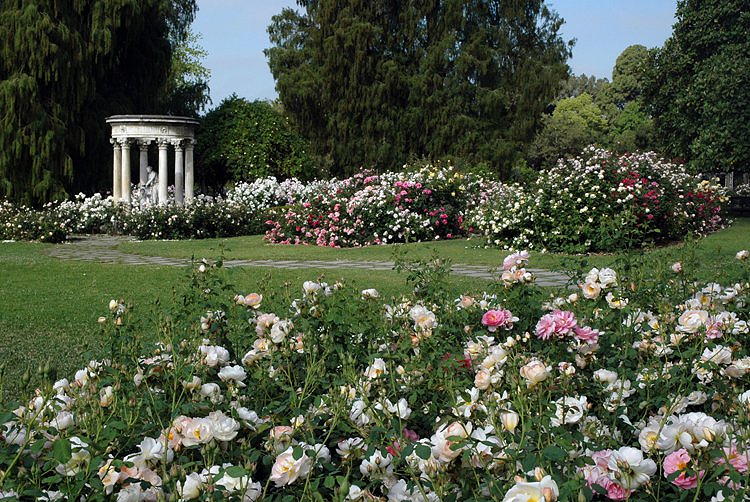 Huntington Botanical Gardens Virtual Tours
Locate and learn about thousands of flowers, plants, and trees in over 120 acres of stunning gardens with The Huntington Botanical Gardens botanical collections virtual tours. Tours include the Rose Garden, Chinese Garden, Camellia Collections, Japanese Garden, Conservatory, Dinosaur Plants, Mediterranean Plants, and Children's Tour. Each tour is chock full of gorgeous photos, detailed docent narratives, maps, and site plans.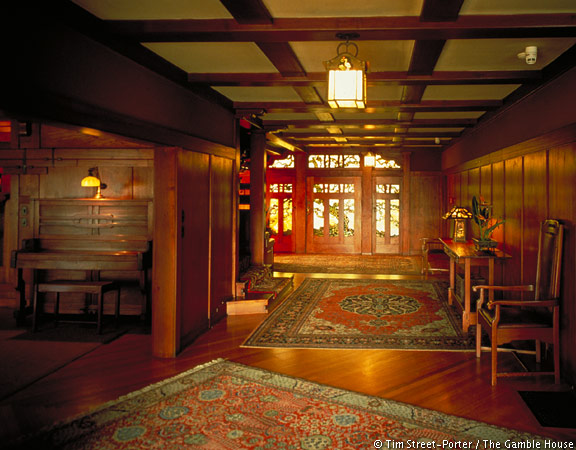 Take a virtual tour of the The Gamble House courtesy of Curbed LA. The Gamble House in Pasadena is an outstanding example of American Arts and Crafts style architecture. The house and furnishings were designed by architects Charles and Henry Greene in 1908 for David and Mary Gamble of the Procter & Gamble Company. The house, designated a National Historic Landmark in 1978, is owned by the City of Pasadena and operated by the University of Southern California. More images of The Gamble House can be viewed in the Greene & Greene Virtual Archives.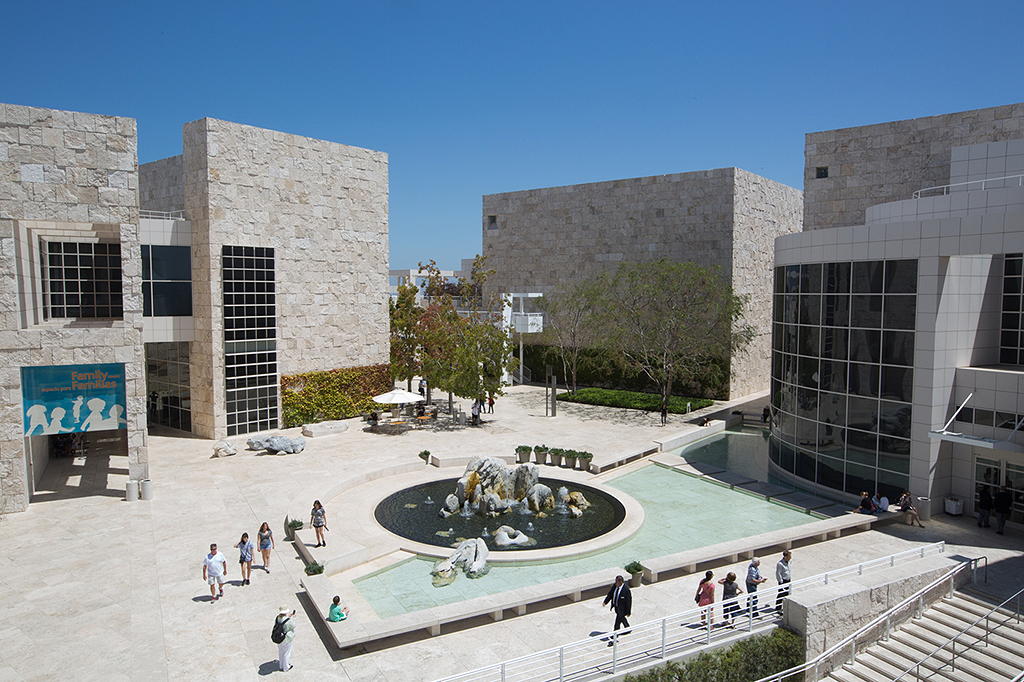 The J. Paul Getty Museum at the Getty Center features works of art dating from the eighth through the twenty-first century, showcased against a backdrop of dramatic architecture, tranquil gardens, and breathtaking views of Los Angeles. The collection includes European paintings, drawings, sculpture, illuminated manuscripts, decorative arts, and European, Asian, and American photographs.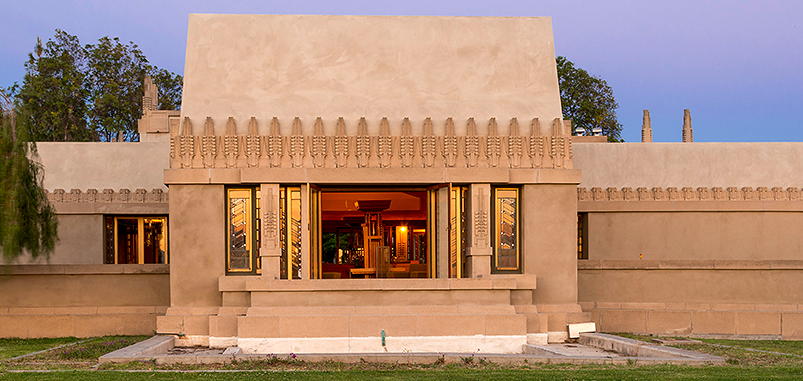 The newly renovated Frank Llyod Wright masterpiece, Hollyhock House, was recently named a UNESCO World Heritage Site. This virtual tour explores the building's exterior and interior, with pop up notes and optional audio narration by a docent. The virtual tour was originally developed as a Virtual Accessability Expderience (VAE) to increase access to the monument, and to create immersive and inclusive experiences for visitors of all abilities.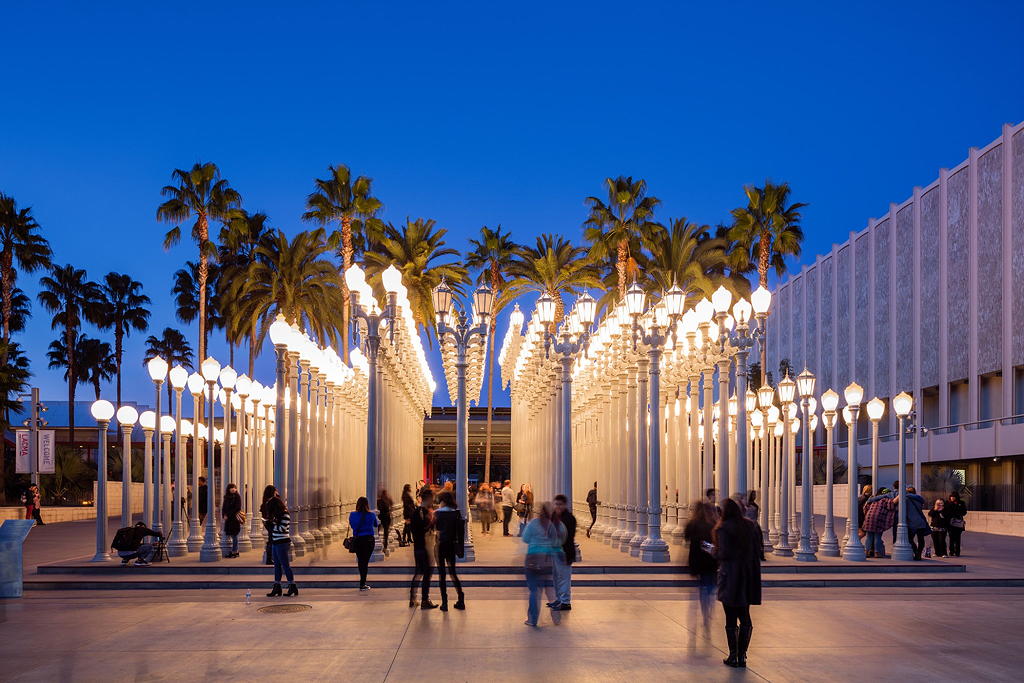 The Los Angeles County Museum of Art (LACMA) is the largest art museum in the western United States. A museum of international stature as well as a vital part of Southern California, LACMA shares its vast collections through exhibitions, public programs, and research facilities that attract over a million visitors annually. LACMA's collections encompass the geographic world and virtually the entire history of art. Among the museum's specialties are its holdings of Asian art, Latin American art, and Islamic art, of which LACMA hosts one of the most significant collections in the world. LACMA is now offering LACMA @Home on its website.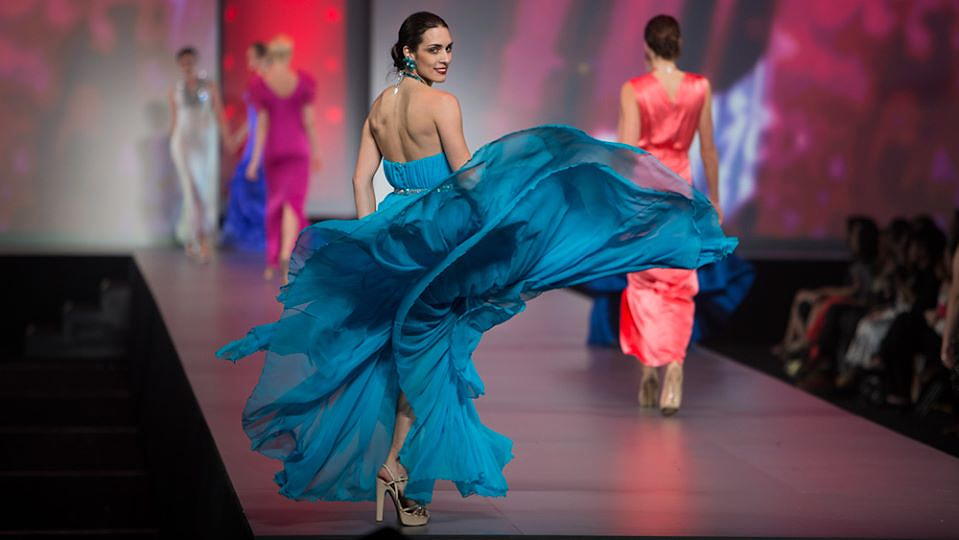 The FIDM Museum and Library collects, preserves, and interprets fashion objects and support materials with outstanding design merit. It fosters student learning, public engagement, and recognition of the creative arts and entertainment industries by providing access to the collections through exhibitions, publications, and other research opportunities. The collections of the FIDM Museum & Galleries span more than 200 years of fashion history. From Parisian haute couture to iconic film costumes and one-of-a-kind accessories, the collections offer a comprehensive overview of fashion's key moments and most important tastemakers.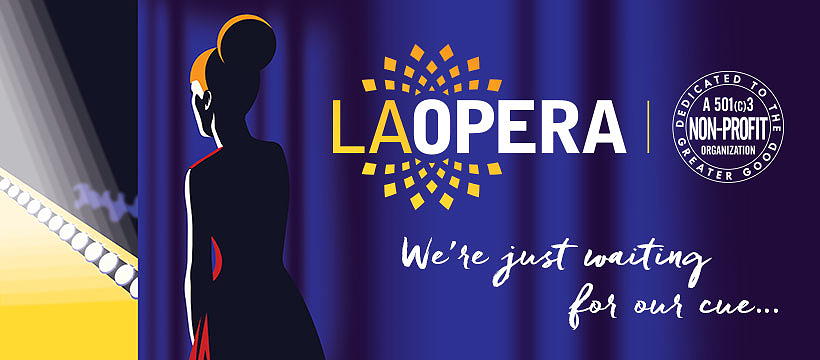 Opera is bigger than just a stage – that's why LA Opera is bringing it directly into your home. Enjoy all kinds of opera from the comfort of your couch, regardless of your previous experience or knowledge of opera. Whether it's live Living Room Recitals, broadcasts of old performances, or how-to's with some of your favorite artists, there are a ton of ways you can #LAOAtHome.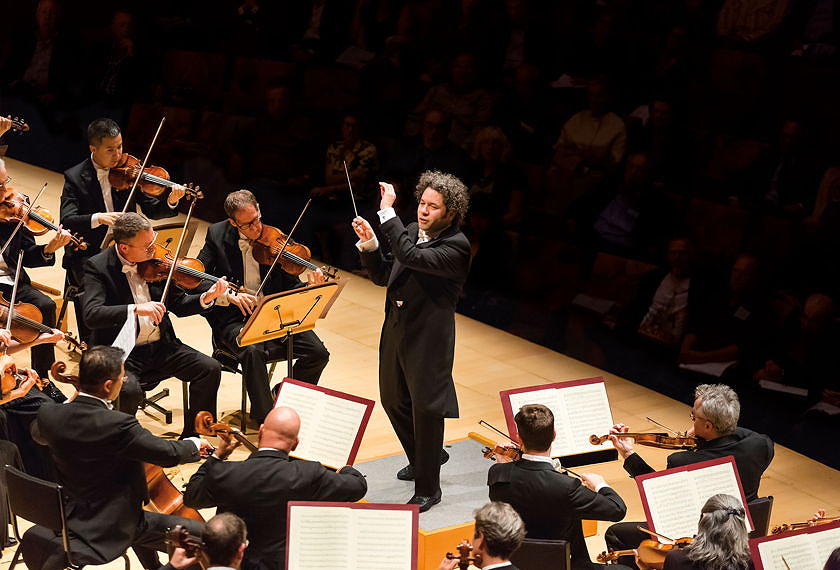 Gustavo Dudemel has partnered with KUSC in Los Angeles and KDFC in San Francisco on a new radio show that he's recording in his home. Tune in Tuesday-Friday at 6pm and Sunday at 7pm to hear Gustavo Dudamel's broadcast on KUSC and KDFC, both on the air and online. You can also explore LA Phil's archves online including videos, music, podcasts, interviews, and more.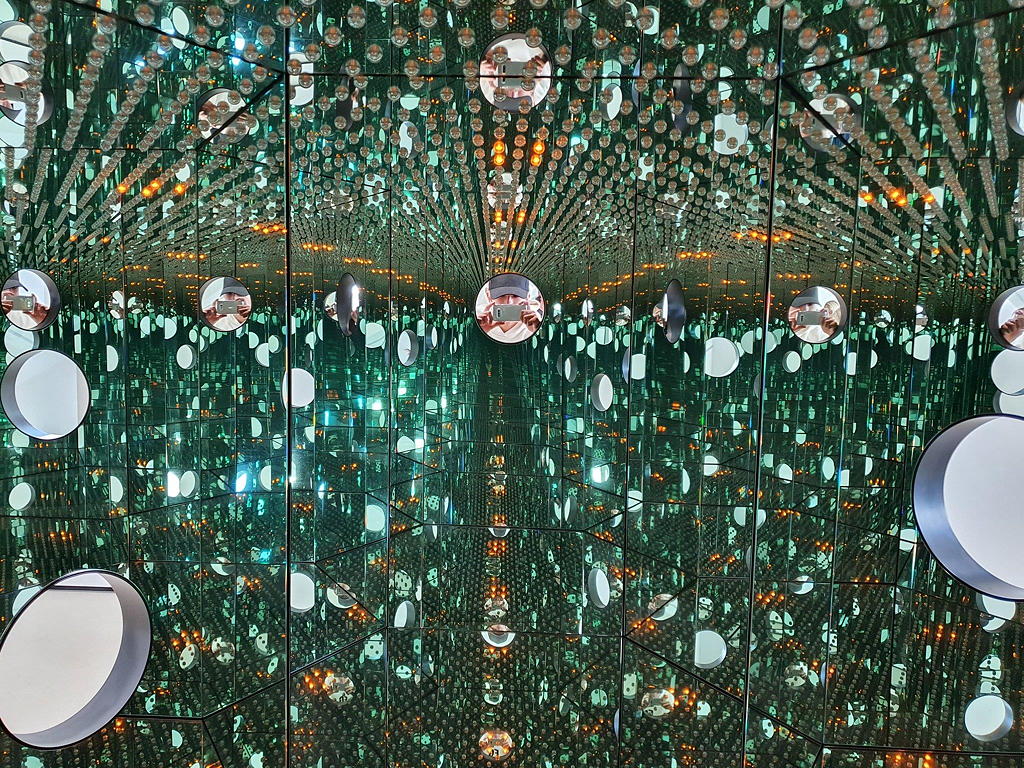 While The Broad may be temporarily closed, they're still committed to inspiring and fostering an appreciation of contemporary art. Through their new digital initiatives, they are offering ways to experience #TheBroadFromHome. Find inspiration through music, videos, poetry, and conversations (from a distance!). Check out the Infine Drone Series, a new, contemplative way of experiencing The Broad's most popular artwork, Yayoi Kusama's Infinity Mirrored Room—The Souls of Millions of Light Years Away.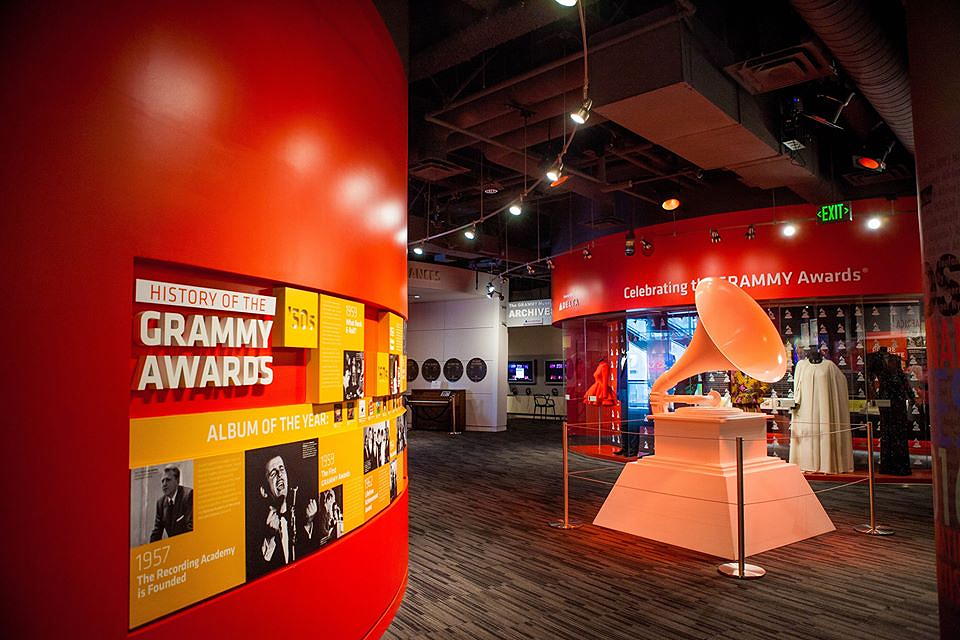 The GRAMMY Museum Exhibits at Home and Programs at Home allow you to access exhibits and watch conversations with musicians and industry professionals from their archives. The GRAMMY Museum seeks to educate and inspire all Museum visitors and members as to the enduring qualities and cultural significance of all genres of music.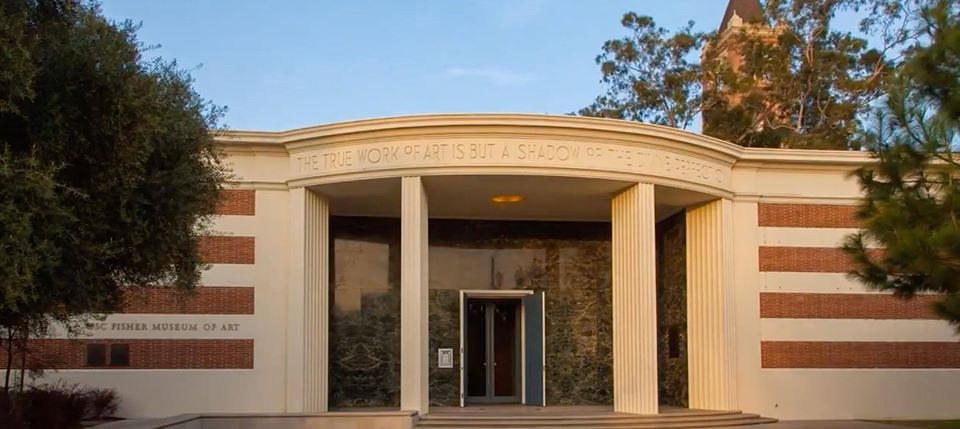 Discover art spanning five centuries at USC Fisher Museum of Art, the first museum established in the city of Los Angeles that was opened as an art museum, and remains solely dedicated to the exhibition and collection of fine art. Founded in 1939 by Elizabeth Holmes Fisher and accredited by the American Association of Museums, the museum houses a permanent collection of some 1,800 objects including 19th century American landscapes; 16th and 17th century Northern European paintings; 18th century British portraiture; and 19th century French Barbizon paintings, as well as 20th century works on paper, paintings and sculpture and features exhibitions of local, international, and emerging artists.
Photo credits:
Photo #1: The Gamble House
Photo #2: The Huntington Botanical Gardens
Photo #3: Tim Streetporter / The Gamble House
Photo #4: The J. Paul Getty Museum
Photo #5: Hollyhock House
Photo #6: LACMA
Photo #7: FIDM Museum & Galleries
Photo #8: LA Opera
Photo #9: LA Phil
Photo #10: The Broad
Photo #11: GRAMMY Museum
Photo #12: USC Fisher Museum of Art